ABOUT DELBRIDGE RACING SYNDICATION
Delbridge Racing offers you the opportunity to participate in the excitement and thrill of the racing industry by becoming an owner or lease shareholder in a racehorse.
Over the last 20 years syndication has become a popular and affordable way to share involvement in racehorses. It allows the total cost to be shared over a number of owners or lesees and has therefore meant that many new people are able to participate in racing a horse.
Mark Leo manages the syndication business. Mark has been involved in the racing industry as an owner and syndicate manager for 30 years and has been an Approved Promoter with Racing Victoria Limited and operates syndicates in accordance with the conditions required for an Australian Finance Service Licence. He currently manages all syndicates for Delbridge Racing and has proven experience in horse selection. To learn more about Mark Leo, click here.
Since being established in late 2003, Delbridge Racing has a very good strike rate and our scorecard is testimony to the value we are creating for our syndicate member.
As at August 2015 Delbridge Racing is the syndicator of 52 horses to race for 39 individual winners. This represents a winners to horse to race ratio of 75% which is well above the industry average. The first crop of horses purchased for syndication resulted in a 100% winning strike rate with Drizzle, Longstreet and Comic Echo winning 21 races between them for Delbridge Racing.
The first horse syndicated by Delbridge Racing, Drizzle, won $451k in prize money including the 2007 and 2008 Magic Millions Stayers Cup.
During the 2009 Spring racing Delbridge Racing from only 5 horses in work was able to win 6 city races including striking wins by the promising 3-y-olds SHAMOLINE WARRIOR and STARRY EYED.

Our winners include: 
GROUP 3 Norman Robinson and UCI Stakes Listed winner SHAMOLINE WARRIOR. Two time MAGIC MILLIONS winner DRIZZLE 

City winners and group 1 runners GINSPIEL and GEORGIA'S BOY 

City, Cup and multiple winners such as Starry Eyed, Translation, Thirty Seven Megs, Comic Echo, Fiddes, in the time honoured Snake Gully Cup at Gundagai, and winner of nine races for Delbridge Racing, Longstreet.
More recent winners include Amicabeel, Aeroplane, Thunder Teddington, Allano, Paralell Lines, Great De Here, Pakari Toa, Bernzigova, Jaja Malu, Godspiel and Art and Whiskey.
Delbridge Racing will be offering a number of forms of syndication:-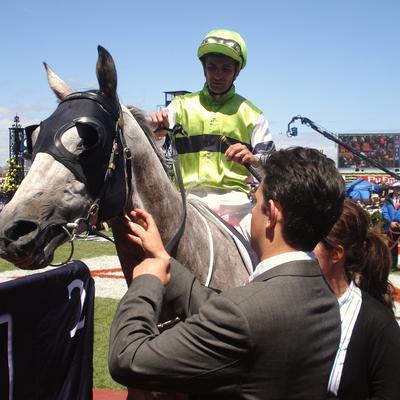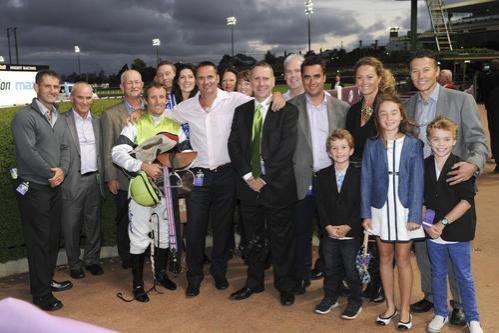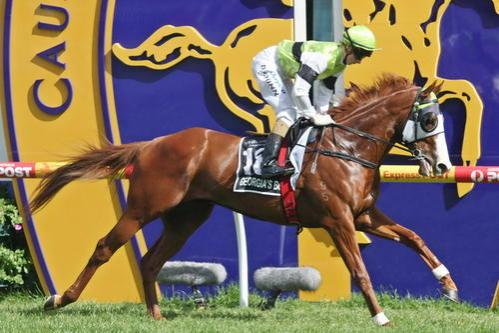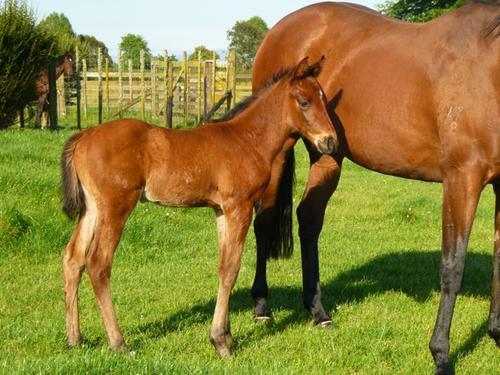 Racing Syndicates 10 or 20 Shares
For ownership through racing partnership and syndicates the advertisement will identify the costs per share. It will normally consist of two components.
Up front purchase of ownership share – this will include the purchase price of the horse, GST, first year insurance, all buying costs including transport, veterinary and x-rays fees, syndicate set-up costs and nominations for key races if applicable.
Monthly training fee payable once syndication is finalised – the monthly fee will cover all costs associated with caring and developing and racing your horse so this is the only fee you will need to pay. It is a set fee but does not include major extraordinary veterinary costs, insurance after year one or entrance or costs associated with major races. You can pay monthly, quarterly, yearly or for three years up-front. It is Delbridge Racing policy to calculate the monthly training fee using an average over three years. This means that you will have certainty on the monthly fee for your budget purposes for the first three years of the syndicate.
Payments may be made by a number of methods – BPay, direct debit via internet, major credit cards (visa or mastercard) or cheque.
Leasing Arrangments
For leasing there will usually be no up-front entry cost as the ownership of the horse is responsibility of the owners. Therefore the only costs to the lessees are the monthly training and syndication fees. The lease agreement will include a percentage of prize money that is allocated to the owners (usually between 23%-33%) and an exit clause that allows the syndicate the option to discontinue the lease at no cost at anytime.
The lease period is usually 3 years.