One of the most important decisions made by Delbridge Racing and our owners is working with the right trainers. Delbridge Racing has a small network of quality trainers who work with us to help achieve our goals. We have a network of trainers who operate across Australia.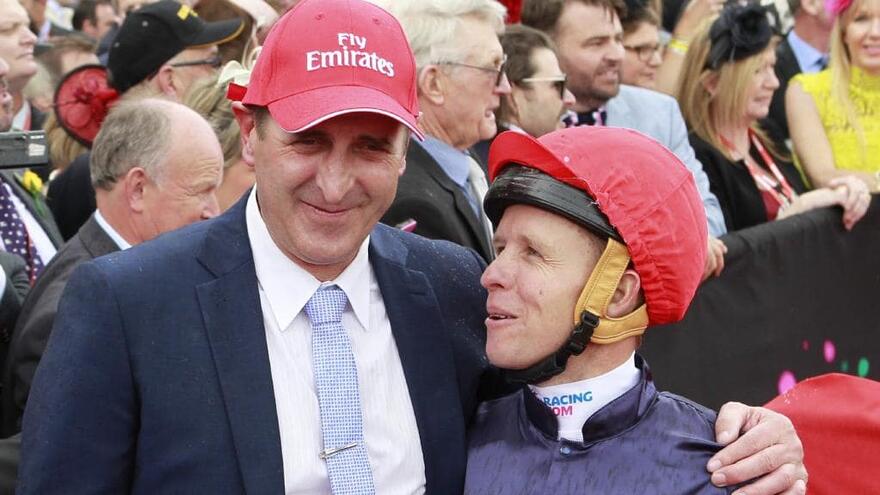 Robert Hickmott is a multiple Group 1 winning trainer. His wins include two Melbourne Cups, Caulfield, Sydney and Australian Cups. Through the 90's and early 2000's, Rob worked in foreman roles at Caulfield, Murray Bridge and the Gold Coast. In 2003, he commenced working for Lloyd Williams, taking on the Head Trainer role in 2009. But you won't see him in the publicity shots, Rob is a quiet achiever, a down to earth man who has remained grounded throughout his remarkable career.
Rob's roots are in Regional Victoria. In his teens, he was an aspiring jockey, riding trackwork for his father (John Hickmott) at the family's property in North Wangaratta. A talented footballer, he was drafted to Essendon and played for Melbourne Football Club before injury cut his AFL career short. While Rob embraced a successful return to country football, his focus was always on racing.
For the past 15 years, Rob has trained elite European stayers, accumulating 13 Group 1 wins along with a wealth of experience.
At the end of 2017, Rob made the difficult decision to leave his prestigious position at Macedon Lodge. His beloved older brother, Ken, had died and this prompted Rob to reassess his own direction. He has now returned to Caulfield to set up his own training establishment at Neerim Lodge. Rob is delighted with the training facilities and comradery at Caulfield. Neerim Lodge has been the perfect place for him to start out on his own.
Rob Hickmott knows what it takes to win big races. In 2018 Rob brings the hands-on-knowledge of a winning trainer back to the starting line. The capacity to apply skills and knowledge acquired from competing at the highest level is a recurring strength in Rob's life. Friends and family are already celebrating this next exciting chapter in his life.
Charlotte Littlefield
Trainer
Hayfields Racing was established in 2016 by Charlotte Littlefield and her now husband Julian Hay.
Hayfields has gone from two horses in work to over 25 horses on the books at the start of 2018.
As the head trainer, Charlotte Littlefield, has quickly established herself as one of Victoria's brightest young trainers with her small team of moderately bred horses. She doesn't conform to standard training techniques and trains her horses using a variety of different approaches developed from her eventing days in England.
She is extremely passionate about her horses, prides herself on taking an ethical and transparent approach to her training and forging lasting and honest relationships with her owners.
BE THE FIRST TO KNOW ABOUT OUR EMPLOYMENT OPPORTUNITIES